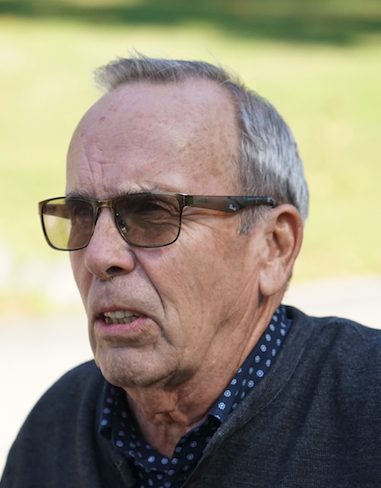 Brian Bennett is 73.
Brian began his teaching career as an elementary school teacher and became Superintendent of Schools 3 decades later. Passionate about education and keenly interested in people of all ages – their stories, their perspectives, their aspirations – Brian found educational leadership a natural fit. After retiring, he managed the expansion of a local high school and served as chair of an economic development agency in his community. Throughout his time in the public school system, Brian stood out as an early adopter and a strong advocate of technology, spearheading initiatives to provide laptops for teachers and implement computerized marking systems, as well giving workshops across BC on technology leadership in schools. "That kind of thing has always been an interest," he says, and he remains well connected: "I've always got the latest gadgets."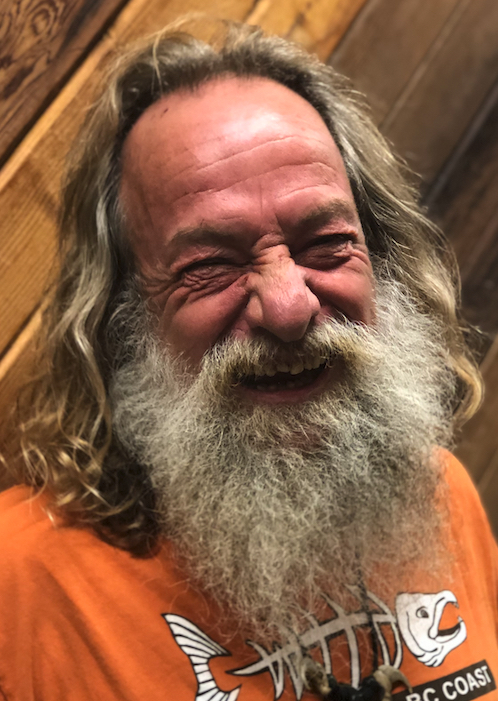 Brian Lee is 64.
Born in BC, Brian has worked as a paramedic, a roughneck and a forest firefighter in Alberta and as a truck driver in the Northwest Territories. "But I always had the first aid going – the bulk of what I've done is the paramedic thing." In recent years he has been taking on small construction projects, working in the garden and building a greenhouse. His favourite place is the wilderness: "As much time as I can spend out in the bush, I'm happy." The owner and instructor of Wild Edge, Brian teaches wilderness living and survival skills, including – wild crafting, first aid with medicinal plants, using the ocean shore, surviving in the bush with minimal supplies and what it takes to be at one in the outdoors. While far from retired, Brian's pace of life is relaxed, and he has been volunteering his time helping to build a cabin on the Sunshine Coast Trail. "You're up there with the guys, there's a helicopter bringing stuff in and you're building a cabin up in the bush. It's like something out of the movies."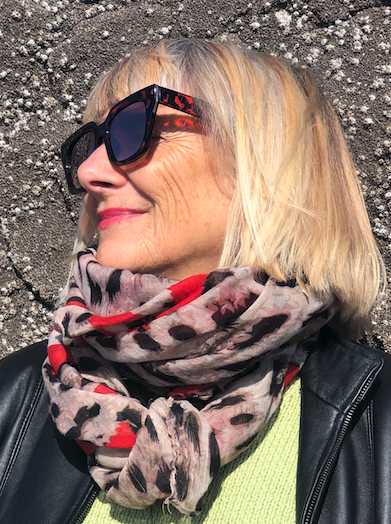 Caroline Jobe is 74.
Born in England, Caroline grew up in Montreal. Now living on the west coast, she likes to return to Montreal periodically to bask in the culture of the city, where there is free music in the streets during the area's famous Jazz and African festivals. Caroline is a painter and photographer. She walks everywhere, takes pictures every day, paints and is also into dancing and music. She is enjoying taking part in an improv choir, which Caroline says "is like abstract painting with your voice. It's beyond jazz. Each piece is different, there's talking in it and sounds, melodic fragments with words. It's really exciting. It's cathartic. You let stuff out. You make it up as you go along." Caroline's youthful exuberance and creativity is expressed in her love of fashion and costume. She was recently voted one of the top 3 best dressed women in her town. Asked what inspires her carefree style, Caroline says, "It's what the French call joie de vivre. It's enthusiasm for life. It's living in the moment. It's also gratitude."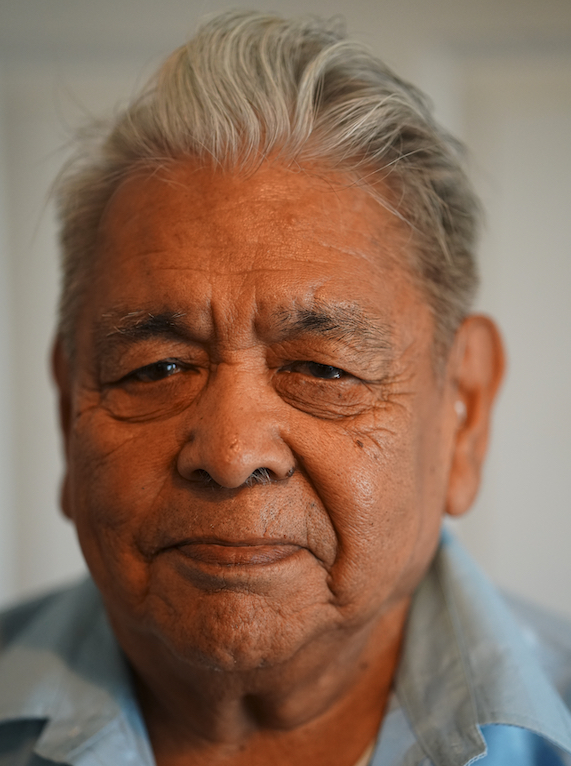 Charlie Bob is 79.
Charlie is an elder of the Tla'amin Nation and lives in the traditional territories. He was raised mainly by his grandmother, and he speaks of her with love and gratitude. He lost his mother when he was a year old, and "Grannie took over and she raised me." When he was j4 years old, he was taken away from his grandmother and sent to Chilliwack residential school for nine years. When he came home, he went to the local school for a while, but decided to look for a job instead, and started working in a logging camp when he was 15. His grandmother didn't want him to work so young, but "I stayed with the job year-round and helped my grannie out. I've been a logger all of my life." He had to give it up in his early 60s because of injuries to his foot and his back. But Charlie, who has spent all his life working hard, says, "I can't put things down. I have to work all the time." So, he became a teacher, like his grandmother. He shared the traditions and skills she had taught him: the Tla'amin language, cedar carving, beadwork, leatherwork, making traditional hats and drums, how to barbecue salmon and make bannock. "Anything you want to learn, I'll teach you," Charlie says. "That's what I've been doing all the way since then." He has sold his work across Canada and the US, and in Alaska, Japan and Australia. Charlie gets up at 5 am every morning, makes coffee and figures out where to start.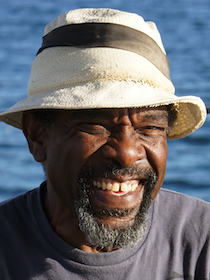 Chris Weeks is 60.
Chris was born in Barbados and came to Canada with his family as a child. He has been a child and youth counsellor for 30 years, including working with individuals with developmental disabilities. Chris still carries on with his counselling on a private basis. In his mid-20s he started exploring drumming and came to realize the transformative power of drumming when he began incorporating it into his work with groups and individuals. His partner is in her early 50s and they have reached a point where it's a very lovely, easy relationship. She works as a social worker while he does his private counselling, plays a bit of music and organizes drum circles. "My passion now is losing myself in everything that I do. I am trying to be aware of every moment and what it might be. Each one of them is as wonderful as the next. There's no time to waste. I'm enjoying life immensely."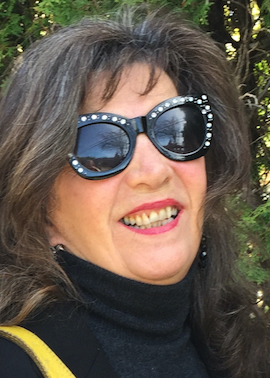 Dolores de la Torre is 72.
Born in Mexico, Dolores first came to Canada as a stewardess in the 60s. She married a Canadian, moved to rural BC and began gardening and designing stained glass. In the early 80s, when her marriage ended, she opened a small Mexican restaurant that drew rave reviews from publications like Lonely Planet. Dolores also worked for many years in group homes for adults with disabilities. "I've tried lots of things, but I've never disciplined myself to do just one. I don't think I could have done one thing for too long," she says. All the same, Dolores has worked in stained glass for more than 45 years, and still finds it compelling, with many of her stained-glass pieces – windows, vases, lamps – displayed in prominent places throughout her home. One of her most iconic pieces – the Virgin of Guadalupe – hangs in La Casita, one of Vancouver's top rated Mexican restaurants. Dolores also enjoys gardening and has built beautiful, lush and welcoming greenspace around her home. Very recently, she has started to read music and play the cello and wishes she had disciplined herself to learn it at a younger age. Dolores also describes herself as environmentalist and says it's become increasingly evident in her lifetime that we need to care for the earth. "People from my generation got into it when we were young, living off the land and being more into nature. This is still relevant and young people are rediscovering that."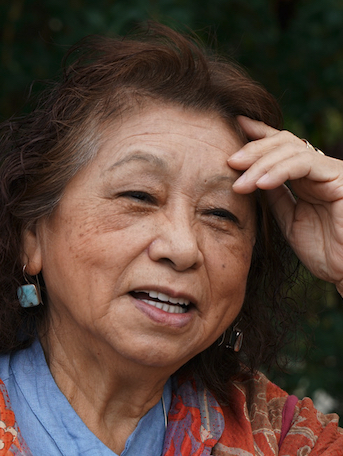 Dr. Jeanne Paul is 80.
Jeanne is an elder of the Tla'amin Nation. She is a naturopathic doctor, operating a clinic in Chilliwack, BC., and teaching traditional medicine throughout the province. Jeanne graduated as a naturopathic doctor when she was 52 years old. "That is pretty much how I have dedicated my professional life: teaching as many of my people about our medicines that have almost been forgotten. I want them to know why this medicine works. There's no one that puts together our traditional medicines like I do. There's no one in Canada or the US who does what I do." Traditional medicines are her passion and obsession. She is in the process of writing a book on traditional First Nation medicines. Right now, she's negotiating with several post-secondary institutions to develop an accredited course for her students. "They should be rewarded for what they are studying. These people are the future teachers of these medicines. That's huge, that's very big." The medicines have helped her age very well. "It is fantastic for me to be where I am right now – to be 80 and have the energy I have, I'm just going to carry it to the fullest." You can learn more about Dr. Jeanne Paul and her work @ https://www.redshawl.com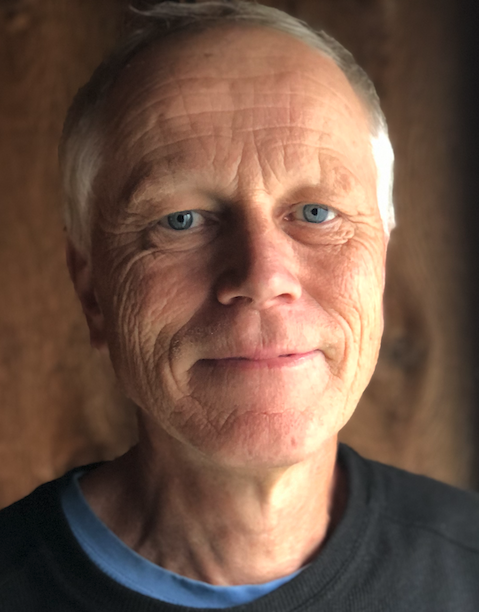 Duco van Eeghen is 58.
Born in Amsterdam, Duco emigrated to New Zealand with his family when he was five. After his university studies (marine biology, geology), Duco left to travel the world: Australia, Indonesia, Thailand, Myanmar, Malaysia, Egypt, Sudan, Greece, and England, where he got a job offer from Canada and decided to check it out on the way back to New Zealand. In Canada he met his future wife and set off travelling with her – Mexico, Czechoslovakia, Austria, Italy, France, Holland and East Germany, where the two of them saw the Berlin wall came down – "and have the cement to prove it!" Ultimately, they settled in Powell River in the 1980s, where Duco recognized a business opportunity in house flipping – buying, fixing up and selling houses. He successfully operated that business for more than 20 years but invested most of his earnings in the stock market just before the crash of 2008. "I was going to be semi-retired and I was suddenly back to square one." He took on every job he could get – construction labourer, night shift cleaner, support worker for a man with special needs. He and his wife also have a few acres where they operate a market garden. Reflecting on his life, Duco says he has a positive outlook and tries to stay healthy and vigorous by being active. "I'm just a guy that tries to get through the day and to help people as best I can."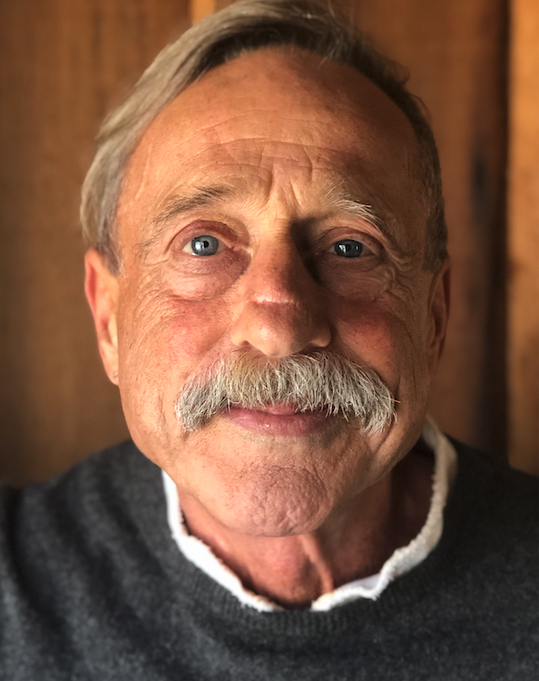 Fern Fournier is 68.
Born in Montreal, Fern's lifelong interest in style began as a child, watching his mother, a dressmaker, create beautiful clothing. He headed west in his early twenties, working in upscale hotels from Banff to Vancouver before becoming a flight attendant in the 80s. In the 90's, Fern became one of the first male make-up demonstrators for Clinique. "I was Mr. Clinique in Vancouver. I was hired when it was still not very cool – you never saw a man in a makeup session in a department store." Fern says it's okay to be different and it's okay to be yourself. "I've never had any problem as far as being gay because I've never been anyone else but me. I don't hide so people don't talk behind my back. A generation before me, people hid and it created a lot more problems. I was destined to be myself." Fern's passion now is gardening. He said transforming his property has taken a lot of work and a lot of love. "I go outside on my knees in the garden and that's where I feel the best."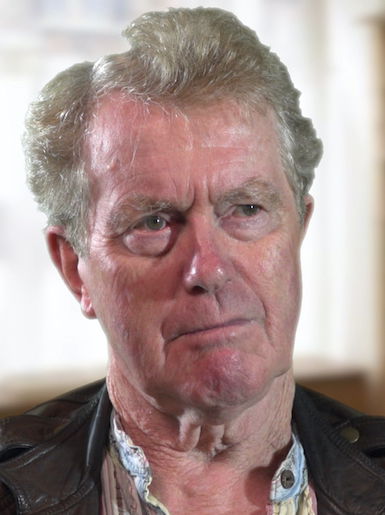 John Phillips is 82.
John started his work life as a dairy farmer in England and came to North America in 1963. He stayed in New York, moved to Toronto, then started travelling across Canada. While stopping in New Brunswick, he learned to blow glass. John had worked at many jobs – truck driver, farm and hatchery manager, construction, but in glass he found his calling, working at it for more than 25 years. He worked first on Granville Island then had a studio in Mission. He became "moderately famous in a very small way," with shows in London, San Francisco, Philadelphia, Atlanta, Toronto, Montreal, Calgary and Vancouver. "I never actually went offshore, except England, but I had sales in Japan, Singapore and places like that." Retired in 2006, John moved to Powell River and now keeps himself fit by swimming, year-round, in the ocean. "It is most invigorating, once I stop shivering. I don't even feel the cold the same way. It's a different sensation once you're not fighting it." A bit like aging.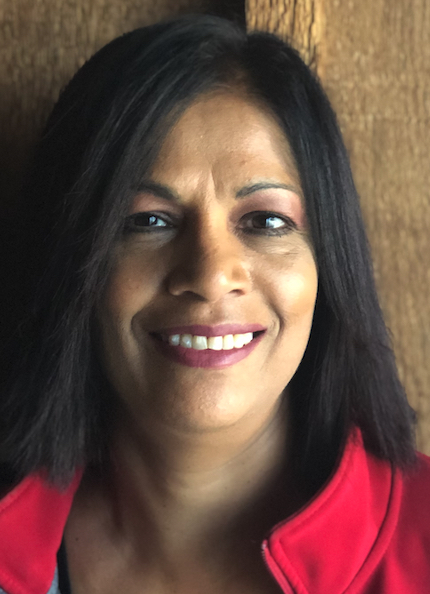 Sandy Adams is 55.
Sandy was born in British Guiana on the north coast of in South America and moved to Kitchener Ontario with her family when she was sixteen. Sandy's career has been central to her life, and it shows: she's a powerhouse. Although she began working as a quality assurance technician, she ultimately held senior management positions in many of the companies she served. She now owns a QA consulting firm, Advera Group Inc. and is also acting sales director for a craft spirits company. When she's not at work, Sandy is usually outdoors. She has also recently started to learn how to cook, especially baking. "You're never too old to start learning something new."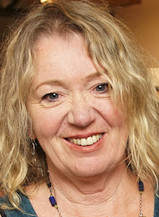 Shaunalee Yates is 69.
Shaunalee was born in Manitoba and was greatly influenced by the strong prairie women in her life – her mother, grandmother and great aunt. Her mother had her own business at a time when this was very uncommon. Her great aunt taught her to sew and crochet and her grandmother fostered a creative and resourceful practicality. Although she was a family support worker in the schools for 30 years, Shaunalee has always made part of her living with fibre, furniture, art and design. She now is in a partnership with two other women operating the Eunoia Fibre Studio and Gallery. For them, it's all about slowing down the waste stream – repurposing and upcycling a multitude of materials. "The world has enough stuff. We need to recreate and revision." For years, Shaunalee has been designing under her own label, The Sow's Ear and the Silk Purse. "My grandmother always used to say: 'Now Shaunie, you can't make a silk purse out of a sow's ear.' But I think I've been trying to do exactly that all my life. What I am doing now, as a fibre artist, is really, truly, who I am."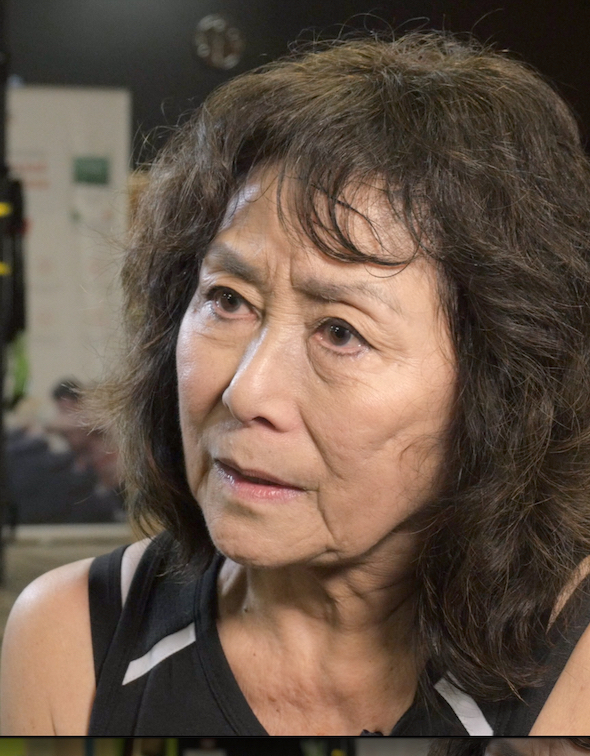 Sheila Harker is 73.
Sheila was born in Hawaii. She initially trained as a medical secretary but decided on a career change quite quickly: "I had to take shorthand notes for a pathologist while he was doing an autopsy – and I fainted." Instead, she became a primary school teacher. "I loved it with a passion. I delighted in everything about the students." As a teacher, she learned to play chords on a guitar and sing with the children and even began producing school plays. These activities were so rewarding that when Sheila retired after almost 40 years of teaching, she decided to try acting herself. She auditioned for a small theater company and won roles in two plays – one a major role in which she had to sing and dance as well as act. She enjoyed that enormously. "I think I always wanted to act. I was just way too shy. But I was in a town where nobody knew me, so I thought, if I suck, it won't matter. I can quit and just move onto to something else." Sheila took up Zumba several years ago and loves the music and the moves. She also loves to read, especially true stories about people who are brave enough to explore new environments and new situations – they inspire her to continue to seek new experiences.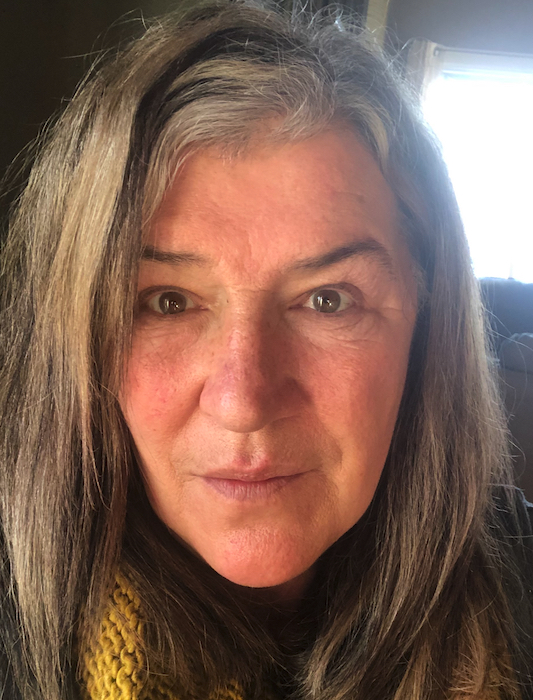 Kathleen O'Neil is 61.
Kathleen is Director of Programs and Research for the Powell River Educational Services Society. She came up with the concept for this film when her boss, Dr. Jay Yule, asked her to look into funding around seniors and technology. "In the research, I kept coming across the phrase 'among the aged' – 'among the aged there is a belief that…' or 'among the aged there is resistance to…" It read like anthropology, as though we represented an obscure culture or an extinct tribe. I took a long, serious look at the 'aged' people I know, including me, and I thought: Hell, we are rocking it! We are out there taking risks, exploring, growing as human beings. The youth-obsessed culture is cruel, bizarre and distorted. Aging is a genuine antidote to this fake view of our value as human beings." Kathleen is a graduate of the Media Producers Program of the Gulf Islands Film and Television School. She produced and co-edited the film and created the official website and media strategy.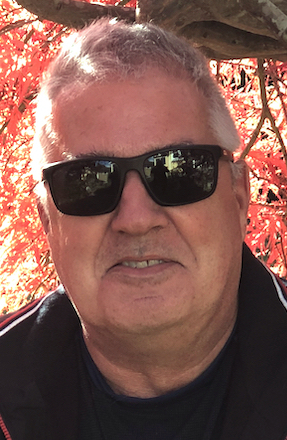 Peter Harvey is 61.
Peter is the owner of Sea Panda Productions and is an experienced and skilled videographer with a background that includes work for CBC, CTV and Global news, the Canadian Armed Forces, International Choral Kathaumixw, Pacific Region International Summer Music Academy and Powell River Festival of the Performing Arts. Above all, Peter loves telling people's stories, whether as a documentary, a personal biography or a business or corporate promotion. Peter says he is so unhip that he is hip – "like a joke that so bad that it's funny." Unhip, and damn proud of it, Peter was director of photography, co-cameraman and co-editor for this film.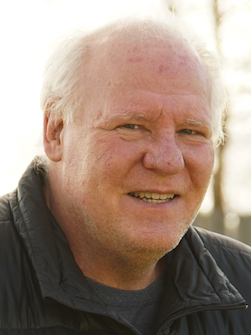 Paul Galinski is 63.
Paul has been passionate about photography since high school. He is a journalist, photographer and videographer who currently works for the Powell River Peak covering local, provincial and federal issues. He has worked for daily and weekly newspapers around BC and at one point owned his own newspaper. Paul has also worked for two MPs, serving as a liaison with constituents. Paul now operates his own company, Infinity Multimedia, specializing in writing, editing, photography and videography. Paul did video and still photography for this film. Becoming more curmudgeonly as he ages, Paul is finding it increasingly difficult to be old and hip at the same time, but is taking inspiration from the subjects of this documentary.